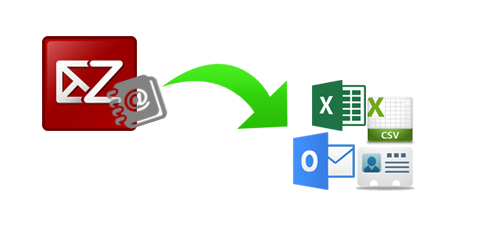 M@ilConverter




Zimbra Contacts Converter
Export Zimbra Contacts to Outlook Address Book and more
4-in-1 Solution for Zimbra Export contacts to Excel, CSV, Outlook and vCard,
Error-free migration of Unlimited Zimbra Contacts is a Guaranteed
HIGHLIGHTS of Zimbra Address Book Export Tool

Zimbra Export Contacts to Outlook
Want a quick solution for Zimbra contacts export to Outlook, then Zimbra contacts converter is for you that along with other details, converts contacts images too. The software successfully performs Zimbra export to Outlook process as it exports all the Zimbra contacts saved in a TGZ file into a single PST file. Access the converted PST file in all Outlook editions – 2016, 2013, 2011, 2010, 2007 and 2003.

Zimbra Export Contacts to Excel/CSV
Using this smart solution, users can easily import all their contact of Zimbra Address book into Excel file. With every contact detail saved in separate rows and data field saved in separate columns, the software creates a neat and clear database of all the Zimbra contacts in Excel. For Zimbra export contacts to CSV, go to file >> Save As. Under Save as Type, select CSV (comma delimited) or (*.csv).

Zimbra Export Contacts to vCard Contacts
Another option offered by the software is to convert Zimbra contact files to vCard. A vCard is a standard file format for any contact. It's a universally accepted file format for saving and exchanging contacts and its recognized by most email apps, digital devices and mobles and smartphones. Zimbra Contacts Converter provides the best platform to view Zimbra contacts in these applications.
Facets of Zimbra Contacts Converter

Batch Migration of Zimbra Contacts
The software allows to convert multiple Zimbra contacts at once. Whichever format is chosen the software supports to migrate Zimbra contacts of multiple user accounts in batch.
Convert Zimbra Contacts with Accurate Details
It doesn't matter, how many contacts the software is processing for conversion, it never lags or fails in its working and maintains that every contact is converted with accurate details.

Conversion Requires Only Few Clicks
The working process of the Zimbra Address Book Export Tool is an easy process which can be accomplished in few mouse clicks only. The software has a simple GUI that is easily understandable by all users. Whether they are technically sound or not, they can easily use it for conversion process.

No Zimbra Installation is Required
Zimbra Contacts Converter is an independent application that works even without installing Zimbra in users' system. Important note : when converting Zimbra contacts to MS Outlook, first make sure that you have installed MS Outlook and configured it properly.

Compatible
The software is compatible with all editions of MS Outlook (2016, 2013, 2010, 2007, 2003), MS Excel (2016, 2013, 2010, 2007, 2003) and Windows (10, 8.1, 8, 7, XP etc.).
Screenshots Preview for Zimbra Export to Outlook, Excel etc.
Have a look at the screenshots of the software. Click here for Detailed conversion process
Learn More...
Since the time Zimbra is preferred as a desktop application to access multiple account and profiles via single panel, it is quite obvious to have multiple contacts are saved within Zimbra.
Do you ever need to export Zimbra contacts to Outlook or Are you looking for any specialized way to process Zimbra export contacts to Outlook? If yes, then presenting you Zimbra Contacts converter that provides instant support for Zimbra contacts export to Outlook in bulk. This program is expert in Zimbra export to Outlook address book.
Users having .tgz file from Zimbra desktop, needed to convert Zimbra contacts to PST can easily opt for Zimbra Address Book Export Tool to safely and bulkily export Zimbra to Outlook contacts folder.
Zimbra Contacts Converter let you to create PST file from all the contacts in Zimbra desktop, which you can further configure into Outlook to use it as per your need.
Get More out of the Software...
The tool for Zimbra contacts conversion not just let the Zimbra contacts export to Outlook but pertains following other ways to make wider use of Zimbra Address Book Export Tool:
Zimbra Export Contacts to CSV: As .csv is a versatile file format which is possible to open with any application. Thus export Zimbra contacts as CSV format and open it via excel, notepad, WordPad or many other applications easily.

Zimbra Export Contacts to vCard: The software lets you to export Zimbra contacts to vCard as .vcf file in bulk. vCard being a universal format to save contacts, it can be further used in Phones, Smartphone, Outlook, Lotus notes etc applications and devices.

Zimbra Export Contacts to Excel: Another most interesting option available within Zimbra contacts converter is to create excel sheet for all Zimbra contacts. The program will simply create column for all the contact fields and save the details row wise. This excel can be further shared or exchanged anywhere easily to maintain records.
The mechanism involved for Zimbra contacts to Outlook involves few very simple steps:
Export contacts from the Zimbra desktop as:
zimbra desktop >> Preferences >> import/export >> address book >> export
Next, you will be having a .tgz having all your contacts as .meta file.
Unzip the .tgz file (as .tgz is a zipped file format for Zimbra)
With Zimbra contacts converter, you can browse the file or folder having contacts and know how to convert zimbra contacts to PST.
FREQUENTLY ASKED QUESTIONS
Need to Know Something?